Book a Service
When was the last time your Alarm System was serviced and tested?
Don't get caught out with an alarm system that faults when its needed. It is important to test your alarm system monthly, and service the whole alarm system every 12 months.

Custom Alarm Systems, services all major brands of alarm systems and will ensure your alarm is in complete working order.

We can also provide an independent security report with honest assessment about your level of protection.
If you can't remember when your alarm system was last serviced, book a complete service today!
Book a Service, or Request Alarm System Maintenance
Contact Details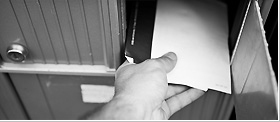 Custom Alarm Systems
PO Box 293
Hillarys Private Boxes WA 6923
P: (08) 9427 4763
M: 0412 942 328
F: (08) 9401 5692
E: C.A.S@bigpond.com