THE TRUSTED NAME IN SECURITY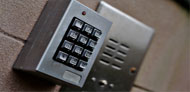 A wide range of security services for your house
and business
At Custom Alarm Systems we know security is about more than alarms. It's about credibility, a proven track record, highly-trained professionals, standing by our clients, and access to the latest alarm and security technologies.
About Custom Alarm Systems
Custom Alarm Systems was established in 1985 and was started by the owner Paul Waters upon leaving Wormald Security(now Chubb Security) after working there for nearly two years.
100% Australia owned Custom Alarm Systems have been providing Perth homes and businesses with reliable state of the art alarm systems and security solutions.
Today's modern technology has seen alarm systems evolve dramatically from the simple keyswitch operated systems used 25 years ago to computer programmable multi purpose systems that are now common.
More than just alarms
Custom Alarm Systems can design, install and service both Business and Residential alarms systems. From a simple security system to high end home automation systems, we can design a system to suit your needs. Our state of the art CCTV systems provide that extra level of security and peace of mind.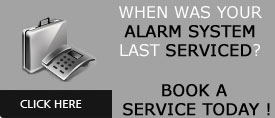 Services You Can Trust




Are you protecting your assets?

We have a complete range of CCTV systems for home and business, Combined with 7 Day 24 hr monitoring for a complete peace of mind.