Contact Information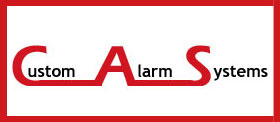 Custom Alarm Systems
PO Box 293 Hillarys Private Boxes WA 6923
(08) 9427 4763Telephone:
0412 942 328Mobile:
(08) 9401 5692FAX:
C.A.S@bigpond.comE-mail:
Contact Custom Alarm Systems
Thank you for visiting Custom Alarm Systems. We have been providing Perth homes and businesses with leading security solutions for over 25 years. If you would like any further information or have any enquiries please complete the online contact form.
Online Enquiry